Formerly homeless, now thriving in her new home at Boston Road
Originally from Bayshore, Long Island, Barbara struggled with an addiction to heroin for more than 30 years. It was the death of her mother — and missing her mother's funeral — that helped turn the tide. She came to Cornerstone, a chemical dependency center, in Queens to address her substance abuse issues, and vowed to stay clean upon completing the program.
Not wanting to return to Bayshore and the life she left behind there, she found herself homeless in Bronx. Barbara spent more than 5 years homeless, sleeping on the streets outside hospitals and in emergency rooms. She found assistance at The Living Room, a drop-in center run by BronxWorks, where she met a caseworker who helped her begin to apply for housing.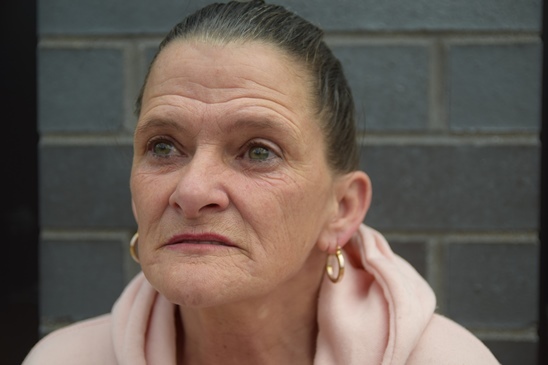 When Boston Road, Breaking Ground's newest supportive residence in the Bronx, was under construction, she applied, went to a housing interview, and was approved. She was among the first residents to move into Boston Road in 2016, and has been thriving ever since. The onsite services seemed daunting to her at first, but now she doesn't know how she survived without them. She sees the psychiatrist and case manager onsite, takes part in building outings, and does yoga and uses the gym regularly. 
Now, I have hope, I look forward to the future. Then, I didn't…I just hoped I'd make it through the day.
And now, one year after moving to Boston Road, and five years of sobriety, she has a dog, Nicky, who she loves to walk in the neighborhood. She has also recently applied for the peer program at BronxWorks and another local agency, to volunteer with homeless individuals and help them on the road to sobriety and permanent housing. "I've come along way, especially in the past year," she says "I'm just so grateful for you guys."
Watch Barbara tell her story: