Event
Junior Board Serves Thanksgiving
Times Square Residence
Monday, November 25, 2019 | 11:15pm – 2:15am
Each year, across our housing and program sites, Breaking Ground celebrates Thanksgiving with our clients and tenants throughout the month of November.
At our Times Square residence, the largest supportive residence in the country, we have four seatings for Thanksgiving to accommodate the more than 600 tenants who call the Times Square home. This year, on November 25th, the Junior Board will serve - and raise funds to cover the costs of - Thanksgiving dinner for our tenants at the Times Square.
And we need your help. A gift of $25 covers dinner, including all the fixings and desert, for one of our tenants; $50 covers two; $100 covers a family of four.
Your gift provides a festive meal and atmosphere for our tenants, many of who spent years, or even decades, without the comfort of a family holiday. In the spirit of the season, we can give together to help our tenants feel like family and have a full Thanksgiving experience. Thank you!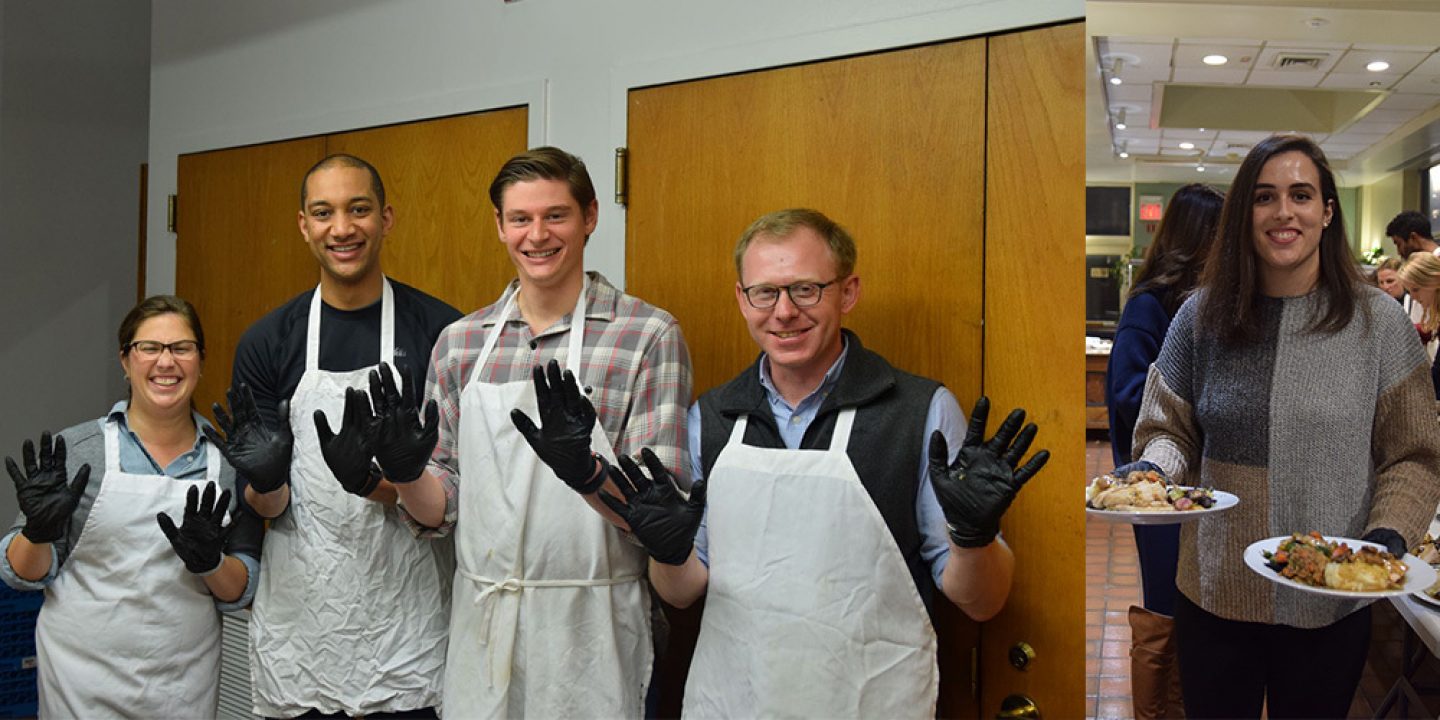 Event Details
Monday, November 25, 2019, 11:15pm